National Health Promotion Research Institute
Research Institute Introduction
This research institute, established in March 1998, is an affiliated research organization of Yonsei University Graduate School of Public Health.
As the first national health promotion research institute in Korea, we'd like to operate a website to provide useful information on lifestyle changes and health promotion to everyone living in the information age of the 21st century.
The Institute of National Health Promotion Research aims to perform systematic and professional studies for the academic development and practice in health promotion, health education, epidemiology, and health statistics. It trains experts who can professionally participate in the field of health promotion, develops health information systems, and lastly, takes full charge of health promotion studies and pilot projects focusing on cities and workplaces, and participates in international activities.
In order to achieve these goals, we have promoted projects, such as the development of health information systems, The Healthy City of Gwacheon 21C Project, anti-smoking education for youth and adults, and online national nutrition management. As of now, projects focused on anti-smoking, metabolic syndrome research, and disease prediction model establishment are currently in progress.
Contact Us
Phone : +82 – 02 - 2228 - 1545 / 1541
Fax : +82 – 02 - 365-5118
E-mail : healthpro@yuhs.ac
Address : National Health Promotion Research Institute, 50-1, Yonsei-ro, Seodaemun-gu, Seoul, Republic of Korea
Director's Greeting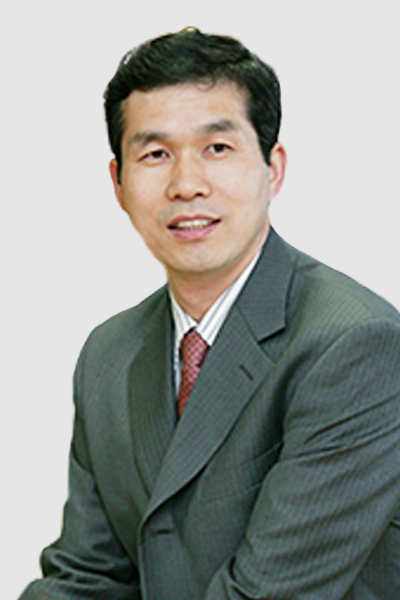 Through safe water supply, sanitary sewage disposal, insect vector control, vaccination, and health education, we can effectively control various infections that have broken out and caused pain and death to mankind for the last 1,000 years. As a result, the average life expectancy in Korea increased, but we still suffer and die from chronic diseases of degenerative, neoplastic, and metabolic origin.
From the medical research findings over the course of more than 50 years, we learned that the occurrence of chronic diseases is closely related to our lifestyle. This means that we can effectively manage most chronic diseases by changing our lifestyle. Health promotion is one of the latest fields of study aiming to overcome various chronic diseases by further improving health through lifestyle changes. The study of public health of the past successfully conquered infections by introducing a sanitary lifestyle. In the present, it will contribute to the overcoming of various chronic diseases by introducing a lifestyle that now focuses on a healthful diet, regular exercise, anti-smoking, drinking in moderation, and peace of mind.
The National Health Promotion Research Institute will shed light on proper lifestyles that are relevant to the living environment or culture in Korea, widely promote and spread scientifically proven related knowledge, and study and contribute to the relevant national policies.
Our role and mission of the times as the nation's first health promotion research institute are extremely important for health promotion as an academic field. We hope to fulfill our duty in the future with your support and committed efforts by researchers.
Ji Seon-ha, Head of the Institute of National Health Promotion Research
Research activities
Books and Publications
Books and Publications is a table and provides Publication, Published Date, Publication Type, Contents information

| Publication | Published Date | Publication Type | Contents |
| --- | --- | --- | --- |
| Health Promotion Academic Information Magazine | 1998. 03 ∼ 2002.12 | Monthly Information Magazine | Monthly excerpts and summaries of articles and articles on health promotion published in the latest foreign journals. |
| Healthy City Gwacheon | 1998. 03 ∼ 2002.12 | Monthly Information Magazine | It is a monthly information magazine for Gwacheon citizens. It consists of issues of this month, health information by specialists, and questions and answers, and is an information magazine that informs the schedule of the Healthy City program. |
| National secondary schools Student Smoking Survey | 1998 ~ Now | | Every year, a national high school student smoking survey is reported. |
Progress Research
Cancer Prevention Research in Koreans
This study aims to identify the factors of disease occurrence and changes in medical expenditure through a retrospective cohort established based on health examination data as of 1992, and to provide basic data necessary for disease management and policy direction establishment at the national level.
Intractable metabolic syndrome research
Intractable metabolic syndrome research, which has been conducted since 2005, aims to develop a Korean-specific metabolic syndrome prevention and management method by establishing a large-scale cohort of metabolic syndrome of Koreans and long-term tracking. It is intended to prospectively track the occurrence of diseases and to identify the environmental and genetic causes of chronic diseases.
Research on epidemiological investigation of tobacco product ingredients and emissions
From 2015 to 2018, with the support of the Korea Food and Drug Administration, establish a cohort research base for the regulation of tobacco product ingredients and emissions for the implementation of Articles 9 and 10 of the FCTC, develop tobacco product ingredients and emissions, and secure domestic data. By doing so, it was intended to support the policy for the management of harmful substances in tobacco products and emissions.
Environmental hormone integrated risk assessment study
From 2015 to 2017, with the support of the Korea Food and Drug Administration, we attempted to establish a precautionary system through integrated risk management from the perspective of environmental hormones and other effects.
Cohort-based metabolic syndrome high-risk group screening technology development
From 2014 to 2019, with the support of the National Health Industry Promotion Agency, by discovering predictive indicators for the occurrence of metabolic syndrome and complications of diabetes (heart disease, fatty liver disease, colorectal cancer), and by finding and managing high-risk groups in advance, it reduces unmet medical demand and prevents the public. I wanted to reduce medical expenses.
Researchers
Researchers is a table and provides Name, Affiliation University, Major information
Name
Affiliation University
Major
Oh Hui-cheol
Yonsei University
Health Science
Ji Seon-ha
Yonsei University
Health Science
Park Jong-gu
Yonsei University
Health Science
Suh Il
Yonsei University
Health Science
Kim Mun-sik
Ajou University
Health Science
Lee Taeyong
Chungnam National
University
Health Science
Lee Yun-hwan
Ajou University
Health Science
Park Eun-cheol
Yonsei University
Health Science
Nam Jeong-mo
Yonsei University
Health Statistics
Kim Hyeon-chang
Yonsei University
Health Science
Kwon Hogeun
Yonsei University
Health Science
Kim Chun-bae
Yonsei University
Health Science
Ko Sang-ba
Yonsei University
Preventive Medicine
Kim Hyeon-su
Yonsei University
Health Science
Chang Se-jin
Yonsei University
Sociology
Jun Yong-gwan
Yonsei University
Sports Leisure Science
Na Gun-ho
Yonsei University
Urinary Science
You Seon-guk
Yonsei University
Biometric Information
Engineering
Kim Jang-yeong
Yonsei University
Internal science
Kim Hui-jin
Yonsei University
Health Science
Lee Sun-yeong
Ajou University
Health Science
Sul Jae-ung
Eulji University
Health Science
Kim Su-jeong
Dongseo University
Health Science
Yoon Ji-eun
NECA
Health Science
Park Eun-jeong
NECA
Health Science
Cho Jae-seung
Yonsei University
Health Science
Cho Eo-rin
Yonsei University
Health Science
Lee Seong-gyu
NECA
Health Science
Kim Sang-yeon
Yonsei University
Health Science
Jee Eun-jeong
Yonsei University
Health Science
Lee Seon-ju
Yonsei University
Health Science
Kim Sori-ul
KDCA
Health Science
Mok Ye-jin
Yonsei University
Health Science
Lim Jeong-eun
Yonsei University
Health Science
Yoon Mi-uk
Yonsei University
Health Science
Huh Hyang-suk
Yonsei University
Zoology
Jun Ti-na
Yonsei University
Health Science
Jung Geum-ji
Yonsei University
Health Science
Park Se-yeong
Yonsei University
Statistics
Moon Ho-jeong
Yonsei University
Health Science
Jun Ju-eun
Yonsei University
Health Science
Yoon Mun-su
Seoul Venture University
Business Administration